Booth Design & Fabrication services for INDUS FOOD 2021
India has emerged as a key player in the global food industry in the past two decades. With vibrant domestic consumer market, burgeoning agricultural yield and variety of produce, and 'food processing' sector, all global food industry players have made a beeline to India.
Indusfood is the most comprehensive F&B marketplace in the South Asia region, showcasing F&B products, F&B processing, and packaging technology. Indusfood fuels the F&B business by facilitating connections between buyers and brands with outstanding services like international hosted buyer program and online matchmaking programs, bridging relationships, and strengthening connections. Additionally, retailers and buyers have opportunities to learn, network, and conduct business with new and returning exhibiting suppliers. With an expanded emphasis on showcasing new brands and technologies to a greater variety of buyers, Indusfood is committed to Inspire, excite & connect the global F&B industry.
'Indus Food – 2021' is scheduled on 20th and 21st March 2021, at the India Exposition Mart, Greater Noida, NCR, India. 'Indus Food – 2021' is estimated to attract over 700+ exhibitors, 1,300+ handpicked large scale hosted buyers from 80+ countries.
Choosing the right exhibition and exhibition service provider constitutes two crucial steps for making an indelible mark on partners and prospective partners in an exhibition setup. Promoting your company at 'Indus Food 2021′ requires a farsighted, cogent, customercentric and collaboration-oriented approach. With a special focus on display an exhibit of products and services for 'F&B' industry players – Interior Today, a seasoned market leader in the exhibition services industry, has mastered the process of 'booth design, fabrication, and installation' to ensure optimal visibility and aesthetic delight to ensure that your booth stands out, and you get a seamless experience as a client.
Promoting your company at Indusfood 2021′ requires a farsighted, pragmatic, and customer-centric approach – which only a seasoned exhibition service provider ASSURE. That's where we come in.
Interior Today is a leading Custom Exhibition Stands Builder offering best custom-built bespoke exhibition stand. We are working with the leading brand names and businesses of all sizes designing and installing amazing displays.To make an exhibition platform the greatest promotion platform for you, we ensure to deliver a custom build exhibition stand that reflect the exact brand message you wish to put across the exhibition attendants. This assists you to reach out the targeted audience in return. We offer 360° all inclusive services to build custom made exhibition stands. Fabrication of these trade show booth displays is executed using the updated industry technology at our in-house studio.
With an in-house design, fabrication, and installation competence, we offer you customized and end-to-end exhibit solutions to help your brand catch eyeballs, attract footfalls, and offer your visitors an unforgettable experience.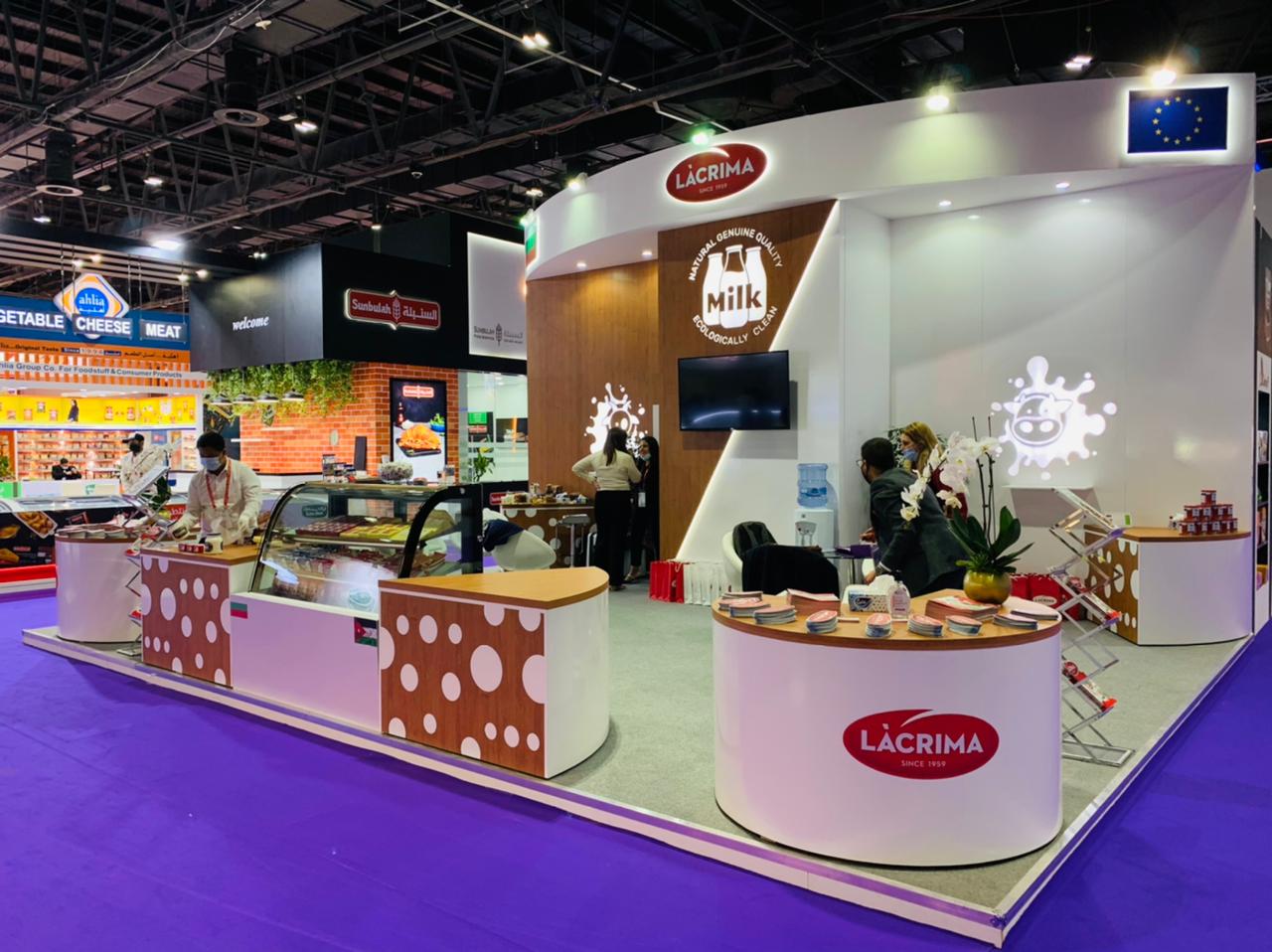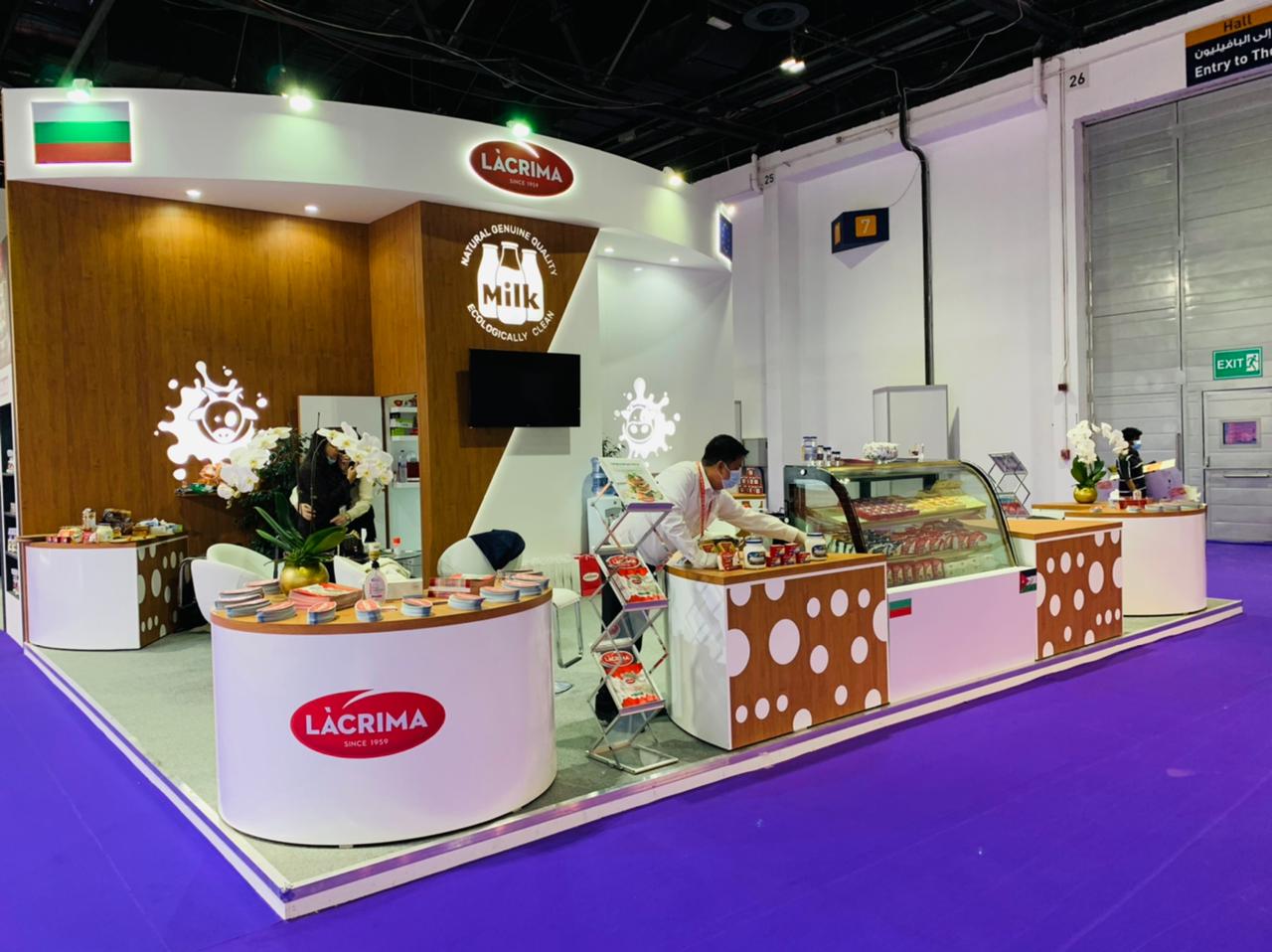 The entire services right from concepts to design ideas all the way to the final construction of custom trade show exhibits are executed with the utmost precision. Our custom trade show displays service the entire world with an immaculate range of custom display stands. Why not give us a call for more information. Feel free to check our portfolio.